How to install a deadbolt
Before you begin to install, please do the door check:
Door material;

Door thickness
The traditional mechanical deadbolt is designed for wooden doors, so if your door is steel or glass one, this instruction may not suitable for you.
And the door thickness should be 1-3/8"to 1-3/4".  if your original door and deadbolt as this, then it will be perfectly replaced and installed. Just go to the hardware market to buy the deadbolt. Tell the counter you need a "single cylinder deadbolt, 2-1/2"in radius", I may introduce you the brand Kwickset, price around 20USD/set with three keys normally.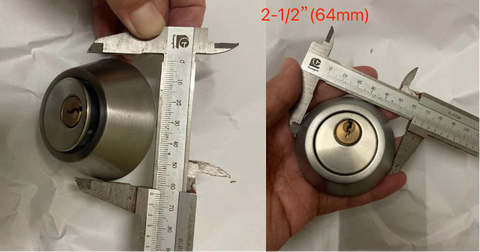 Then if there is no existing deadbolt on the door, and you need to bore the hole on the door, please follow our drilling instruction below:
Place the drilling plate(it always included in the product package);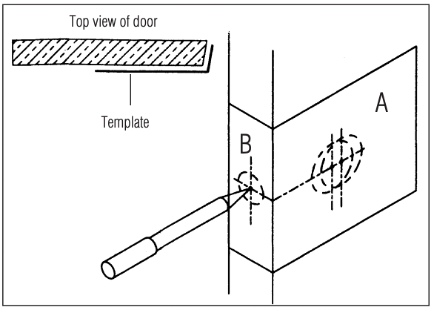 2. Mark the center of the hole;
In most cases, there will be two hole mark in the front, that's because the cylinder are adjustable, so either hole is OK, just lock the position best for your installation position;
      3.  Then drilling in side and front of the door; the hole size will be same as the hole marks, it always 1:1 printing.

And if it has already a deadbolt, but you want to replace it, you could go on to read below.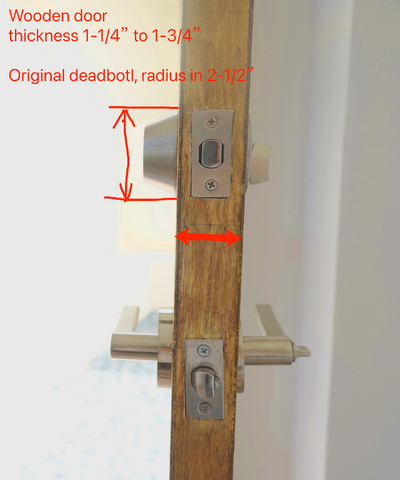 It's simple. Just know down the original deadbolt with a screw driver. Then install the new one. Believe me, you don't need a locksmith and this kind of deadbolt is standard one and universal in America. You could watch our short video here to see how easy it is to be knocked down.  
So tell your roommates you could it yourself, just have fun. Replace the original deadbolt and install the new one, with new keys.
For sure, you could also replace the original deadbolt with our smart deadbolt, A220, which could enable you a smart entrance without taking the keys with you.